Selling your home is a major decision that comes with a plethora of choices and considerations. One option that homeowners often contemplate is selling their property without the assistance of a real estate agent, commonly known as "For Sale by Owner" (FSBO). While this approach can have its advantages, it's crucial to weigh the pros and cons carefully. As a seasoned realtor with a proven track record of going above and beyond for our clients, my team and I understand the importance of a smooth and successful transaction. In this article, we will explore the pros and cons of selling your home as an FSBO and highlight the value we bring to the table.
Pros of FSBO:
Cost savings: One of the primary motivations for homeowners considering FSBO is the potential to save on real estate agent commissions. By eliminating the agent's fees, sellers can retain more of the sale proceeds.
Control over the process: Selling your home without an agent allows you to have full control over every aspect of the transaction, from setting the price to negotiating directly with buyers. This level of autonomy can be appealing to those who prefer a hands-on approach.
Local market knowledge: As the homeowner, you have intimate knowledge of your property and neighborhood. This familiarity can give you an edge when showcasing the unique features of your home to potential buyers.
Cons of FSBO:
Limited exposure: One of the significant challenges of FSBO is the lack of broad exposure. Real estate agents have access to multiple listing services (MLS), marketing channels, and networks that can significantly increase the visibility of your property. Without professional assistance, reaching a wide pool of potential buyers becomes more challenging.
Time and effort: Selling a home requires significant time and effort. As an FSBO seller, you'll need to handle marketing, showings, negotiations, paperwork, and legalities. Balancing these tasks alongside your regular responsibilities can be overwhelming and time-consuming.
Pricing expertise: Determining the right listing price is a crucial factor in attracting potential buyers and maximizing your home's value. Real estate agents possess the expertise and access to market data that enable them to accurately assess your home's value and set an optimal price. Without professional guidance, you may risk overpricing or undervaluing your property.
The Value We Bring: Choosing to work with a professional real estate team like ours ensures that you have a partner throughout the selling process. Here's how we go above and beyond for our clients:
Extensive market knowledge: We stay updated on the local real estate market, trends, and pricing strategies. Our expertise allows us to provide you with a realistic assessment of your property's value and devise an effective marketing plan.
Marketing expertise: We employ a multi-faceted marketing approach to ensure maximum exposure for your home. From professional photography and staging to online listings and targeted advertising, we leverage our resources to showcase your property to the right audience.
Negotiation skills: Our team has honed negotiation skills to help you secure the best possible deal. We understand the art of compromise and strive to achieve win-win outcomes for our clients.
Transaction management: Selling a home involves numerous legal and financial intricacies. Our team handles all the paperwork, ensuring compliance with regulations and safeguarding your interests throughout the process.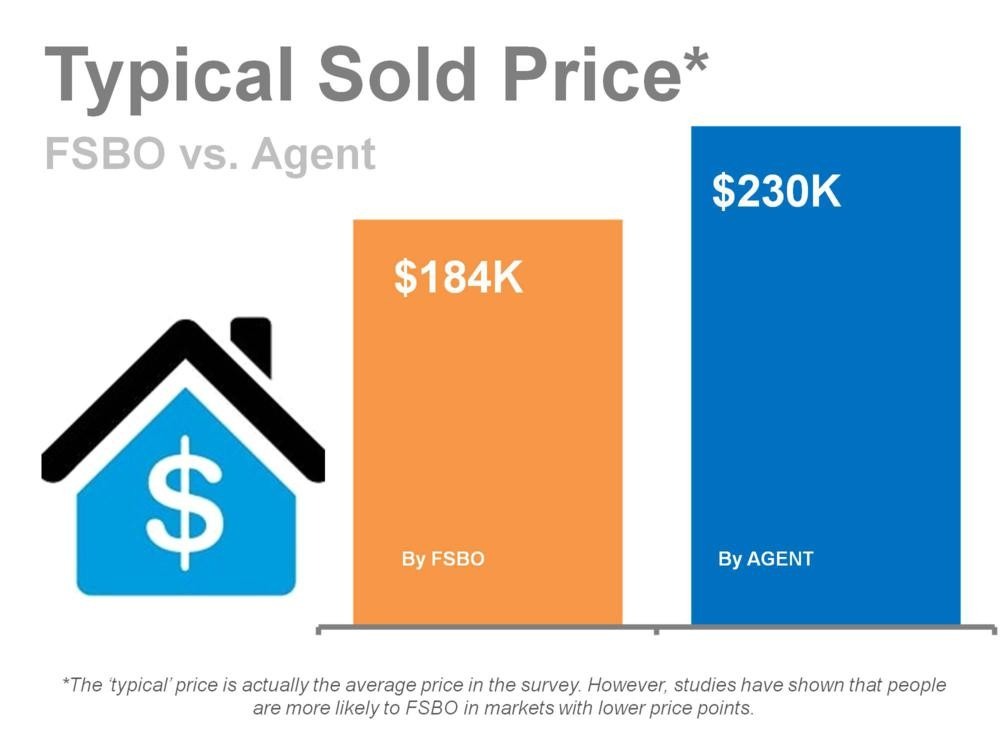 While selling your home as an FSBO can be an appealing option for some, it's essential to consider the potential challenges and limitations. Working with a professional real estate team brings added value through extensive market knowledge, marketing expertise, negotiation skills, and transaction management. Our proven track record of going above and beyond for our clients ensures that you'll receive the support and guidance you need to navigate the complex real estate landscape